Drug abuse and addiction is a complex problem and consequently multiple drug rehab treatment approaches are often required. While drug and alcohol addiction begins with a voluntary act, over time drug abuse alters brain function. This includes areas of the brain involved with inhibition, motivation and memory. This explains why an addict will continue to abuse drugs even in the face of overwhelmingly negative consequences.
The Principles of Successful Drug Rehab Treatment Approaches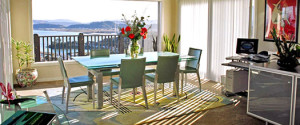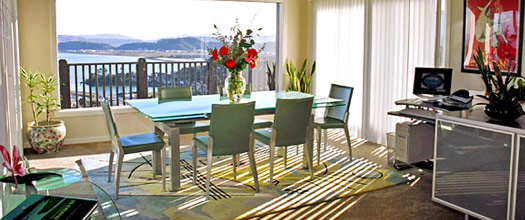 While treatment approaches may vary, there are underlying principles that almost all of them are grounded in. These principles include the following:
Firstly that addiction is a complex problem which affects both brain function and the behavior of the addict. But while it is complex it is also treatable. Secondly each patient is an individual and that there is no one treatment approach which is right for everyone. In addition drug addiction should not be viewed in isolation from other issues and problems you may be facing. The best chance at a successful recovery is through our top rated drug rehab treatment centers. We strive to help you overcome your addiction by targeting all the symptoms of your disease. We offer a variety of programs that are designed to help different people with different situations. Our certified addiction councilors help you discover what needs of yours have to be catered to in order to place you in the best facility that will ensure you a successful recovery. Below are some treatment options that we readily have available. Don't be held by the grasps of addiction any longer, call one of our specialists today and claim back your life through drug rehab treatment today!
Call us toll-free for help today at 877-611-4318
Cognitive Behavioral Therapy
Cognitive behavioral therapy has two primary components; functional analysis and skills training. In functional analysis you work with your therapist to identify the emotions, thoughts and circumstances that proceed to you drinking alcohol or taking drugs. This allows you to discover why and when you are likely to relapse. In skills training the therapist helps you unlearn negative habits and institute useful and empowering habits in there place. Cognitive behavioral therapy is a relatively fast form of treatment with typically between 12 – 16 sessions with a therapist.
Holistic Drug Rehab Treatment
With holistic therapy you are not only provided with traditional treatment such as individual, group and family counseling but it also gives you the opportunity to express your feelings and thoughts through holistic methods. These methods include Tai Chi, Yoga, Meditation, Cultural Awareness, Art Therapy and Outdoor Activities. The idea is to improve your self confidence and self identity in order to stop your dependency on drugs and alcohol.
Multi-Dimensional Family Therapy
This type of drug rehab treatment was developed to help adolescents with drug addiction and studies have shown it to be an effective approach. In two randomized NIDA (National Institute of Drug Abuse) studies it was shown that teenager who had undergone MDFT was less likely to have drug related problems one year later, then those who had only been treated with cognitive behavioral therapy. In an MDFT session the therapist will guide the family and the adolescent through a discussion of family problems and introduce ways of reducing conflict and opening up communication.
Medications for Drug Rehab Treatment
Medication is often used in combination with the treatment approaches mentioned above. This helps with the detoxification process and creates an environment where other therapy can take place successfully. Detoxification by itself is not treatment for drug addiction but rather the first step in the process. There are medications available for a range of abused drugs including heroin, nicotine and alcohol. Most drug addicts will require medical treatment for multiple drugs.
Alcohol – There are three different medications that have been prescribed for treating alcoholism. These are naltrexone, disulfiram and acamprosate. Acamprosate is used to treat the symptoms of alcohol withdrawal including anxiety and insomnia. Disulfiram changes the way that the body reacts to alcohol so that it becomes very unpleasant to drink inducing such effects as nausea and flushing. Naltrexone stops the chemical rewards the brain receives when drinking alcohol.
Tobacco – There are many different replacements available for nicotine including patches, sprays, gums and lozenges. These seek to replace the mental association of cigarettes with satisfying nicotine cravings. By themselves nicotine replacements are not usually sufficient to end addiction to tobacco.
Heroin – Buprenorphine and Methadone are two of the most commonly prescribed medications for addition to heroin or morphine. The act as a replacement for these drugs and relieve cravings and withdrawal symptoms. Another newer medication is Naltrexone which blocks heroin at the receptor sites. It is typically prescribed only for those patients that have already gone through the detoxification process.
Call us toll-free for help today at 877-611-4318